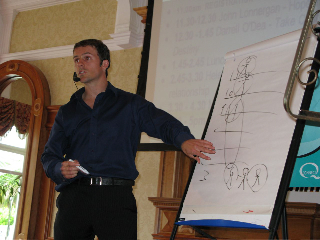 I coach people to be confident and effective speakers and also make myself available for many public speaking engagements worldwide.
Having developed presentations on personal development, health & longevity and corporate relaxation, I can cater for most, with the intention to educate, inspire and empower the audience.
My three most popular presentations and workshops are:
Authentic Health– Educational, inspiring and transformative. 1.5 hrs or full day
Be Your Potential– Motivational, inspirational and entertaining. 1.5 hrs  key note.
Corporate Relaxation– Educational, empowering and transformative. 1.5 hrs or full day
Fees and Services
Please note that the following fees are for groups of up to 20 people. An additional £97 per person will be added for numbers higher than this. Youth fees are for an unlimited number. Everything is open to negotiation!
| | |
| --- | --- |
| Keynote Speaking and Presentations. | |
| | £1500  plus expenses |
| | £3000 plus expenses |
| Youth Work | |
| Keynote Speaking and Presentations. | |
| | £750 plus expenses |
| | £1500 plus expenses |